Five Tips To Help Boost Your Home's Curb Appeal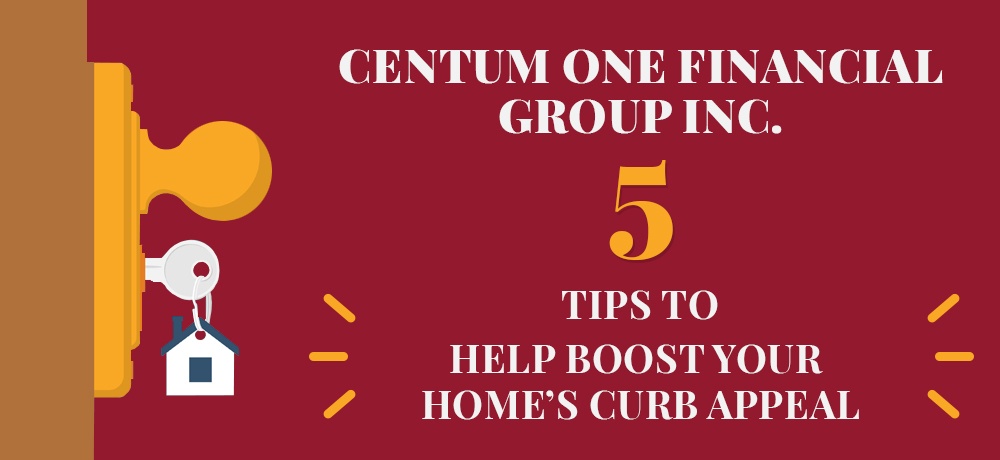 If you've recently bought a house, you might be working on amping up its ambiance and enrich its interiors. While it's essential that you keep the interiors their best, it's also important to focus on beautifying the exteriors. To help you improve your visual attractiveness of a house as seen from the street, and thereby increasing its value, Centum One Financial Group Inc. has listed five tips to help boost your home's curb appeal. Keep reading to know what they are.
Tip #1: Go green
Taking care of your lawn has a big part in boosting your home's curb appeal. Water, cut and maintain your grass. Add some fresh green shrubs or flowers. Don't worry about spending money on a garden if you don't have one. Hanging baskets and planters work, too! A few nice arrangements can make a huge impact!
Tip #2: Make your door pop
There is nothing more welcoming than a bright entryway. Re-paint that sun-faded door, upgrade your hardware and house numbers, clear off cobwebs and add some front door décor. You can find seasonal wreaths and doormats year-round. Embrace the exterior of your home!
Tip #3: Never Wash? Pressure Wash!
Pressure washing helps maintain the beauty of your home. Dirt and grime build up over the years. Is that white siding not looking so white anymore? Is your fence muddy and stained? Pressure will wash it all off - driveways, walkways, porches, and decks. There is nothing more satisfying than having the exterior of your home look as good as new!
Tip #4: Fix it up
Somethings only take a few minutes to fix. Take a walk around your property to see what needs to be repaired - burnt out light bulbs, chipped paint, fence falling over, or cleaning your gutters. You will be surprised by what little repairs can do.
Tip #5: Outdoor furniture
Too much or too little can make your home seem cluttered or restricted. Find a good amount and utilize it. Embrace symmetry by matching your furniture and your décor. If you have a planter on one side of your patio set, add another planter to the other side. Be sure that your furniture is clean and in good condition. Design a clear path to make your home look inviting and well kept.
If you're looking for more tips to keep your home in its best health, reach out to Centum One Financial Group Inc. We're a team of experienced and seasoned mortgage brokers and can assist you with every aspect of the home buying process. We offer a full line of mortgage services and can help you through the mortgage journey successfully. While we're based in Newmarket, ON, we service across Bradford, Thornhill, Barrie, Orillia, New Tecumseth, Richmond Hill, Newmarket, Ajax, Uxbridge, Mississauga, Aurora, Vaughan, Whitchurch-Stouffville, Georgina, Markham, Pickering, Toronto, and the Greater Toronto Area (GTA).
To learn more about the services we offer, please click here. To get in touch with us, please click here.
---
---